Working face to face with our clients and together looking forward into the future
To meet this vision we incorporate our values into the way we conduct our lives and carry out our business.
Service – Silks Audit ensures it only provides the necessary services to meet the obligations of its clients
Integrity – Silks Audit has strong moral values and ensures honesty is maintained in all situations
Leadership – Silks Audit has strong leaders who lead the firm and its staff towards achieving the goals of the firm
Knowledge – Silks Audit have qualified and experienced staff to meet the needs of its clients
Sincerity – Silks Audit has the patients and compassion to get things done
Approachable – Silks Audit is an accessible firm with approachable people conducting audits all over New Zealand and Australia.
Understanding – Silks Audit understands the needs and culture of each individual client and works together with them to meet their goals.
Diligent – Silks Audit takes pride and care to ensure we conduct our services in a conscientious manner
Independent – Silks Audit maintains its independence by only providing Audit and Assurance Services
Timely – Silks Audit are serious about meeting client deadlines and believe it is one of the most important and core values to our firm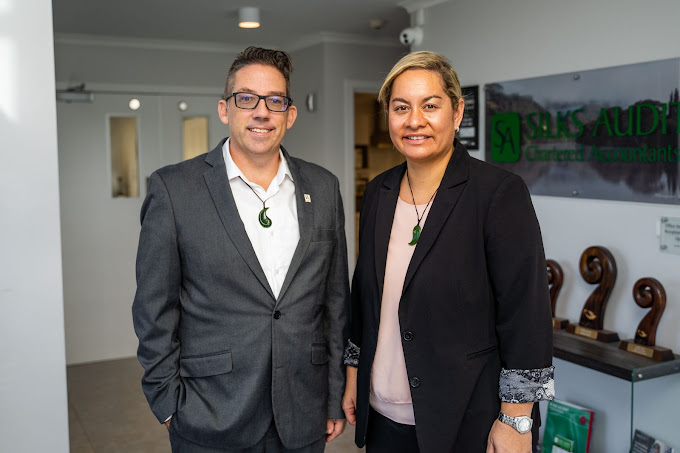 Our commitment to Te Tiriti o Waitangi 
Te Tiriti o Waitangi is New Zealand's founding document.
It expresses the concepts of Kāwanatanga (Governance), Tino Rangatiratanga (Rights and determination), and Ōritetanga (Equity).
Silks Audit are committed to honouring Te Tiriti o Waitangi and through the principles we will strive to achieve the following.
Tino Rangatiratanga
Allowing clients to have self-determination and Mana motuhake over their taonga (possessions). By ensuring our clients have control over the use and disclosure of their taonga including cultural, social, and economic possessions and information. 
Equity
Equity of access and participation by being committed to achieving equitable opportunities and outcomes for our clients and our staff. By having diversity across our directors, management, and staff with the ability to provide culturally enriched advice and services to all our clients so they achieve their expectations.
Active protection
Active protection of Tino rangatiratanga and taonga. We recognise the importance of Te Reo and Tikanga Māori within New Zealand and are committed to educating our firm and our people on its' importance and by incorporating it into our business practice and service delivery.
Partnership
The sharing of knowledge and ideas towards a common goal by working together with our clients to ensure they achieve their cultural, social, and economic aspirations.  
Tāhuhu kōrero
From humble beginnings
We have one of the largest audit teams in the Central and West Coast of the North Island predominately in the Whanganui, Manawatu, Taranaki and Taupo regions.
Edwin Martell Silk started the first Silks Accountancy firm in Whanganui in 1904. 
Over the decades that followed, the firm underwent many changes.  From a small local accountancy firm to an international accounting group (Deloitte Touche Tohmatsu) Silks has come full circle returning to its roots. 
In true Silks tradition, Cameron Town understood the necessity for change and that Audit should become an independent business.  It would allow their team to stretch and expand their knowledge base and in 2010 the decision to separate the Audit group from the Business Advisory Services group was made.
Maintaining the Silks legacy was also important and so our Team name became our business name.  We are 'Silks Audit Chartered Accountants'.
In January 2014 Talia Anderson-Town took over as the second partner and director. With over 26 staff and two partners (Cameron Town and Talia Anderson-Town) they continue the firm today offering a full range of audit and assurance services. 
No place is too remote – we come to you
Tauwāhi / Where Do We Audit
No matter where you are in New Zealand or Overseas we can arrange to come to you. We bring our services to you at no extra cost.
These are the locations of our clients and areas we currently service:
AUCKLAND | WELLINGTON | WHANGANUI | TARANAKI | TURANGI/TAUPO |  AUSTRALIA | MANAWATU | WAIKATO | BAY OF PLENTY | CHRISTCHURCH | QUEENSTOWN | OTAGO
Tuwharetoa Maori Trust Board

The Tuwharetoa Staff have enjoyed working with Silks Audit and found their service friendly, efficient and unobtrusive. The team was always sensitive to the work pressures of staff, whilst ensuring their audit was completed as promptly as possible. The Tuwharetoa Maori Trust Board would recommend Silks Audit services to other organisations for an efficient and thorough audit.